On November 7, 2019, one of Geek for E's contributors, Rachel Barry, had the opportunity to attend the World Premiere of Frozen 2 on behalf of her blog. She walked the red carpet, saw the world premiere of Frozen 2, and attended the after-party. So, what happens during a movie premiere after-party? Here's a quick sneak peek!
Location and Photo Ops
The Frozen 2 World Premiere was held at the Dolby Theater in LA. (It's where they hold the Oscars!) After the premiere, we took the elevator up to the after-party where it was all Frozen themed. There were photo ops galore! You had the chance to take pictures with Olaf, Anna, and Elsa. This helped to spread the after-party crowd out since they had photo ops outside the party and inside the party perimeter.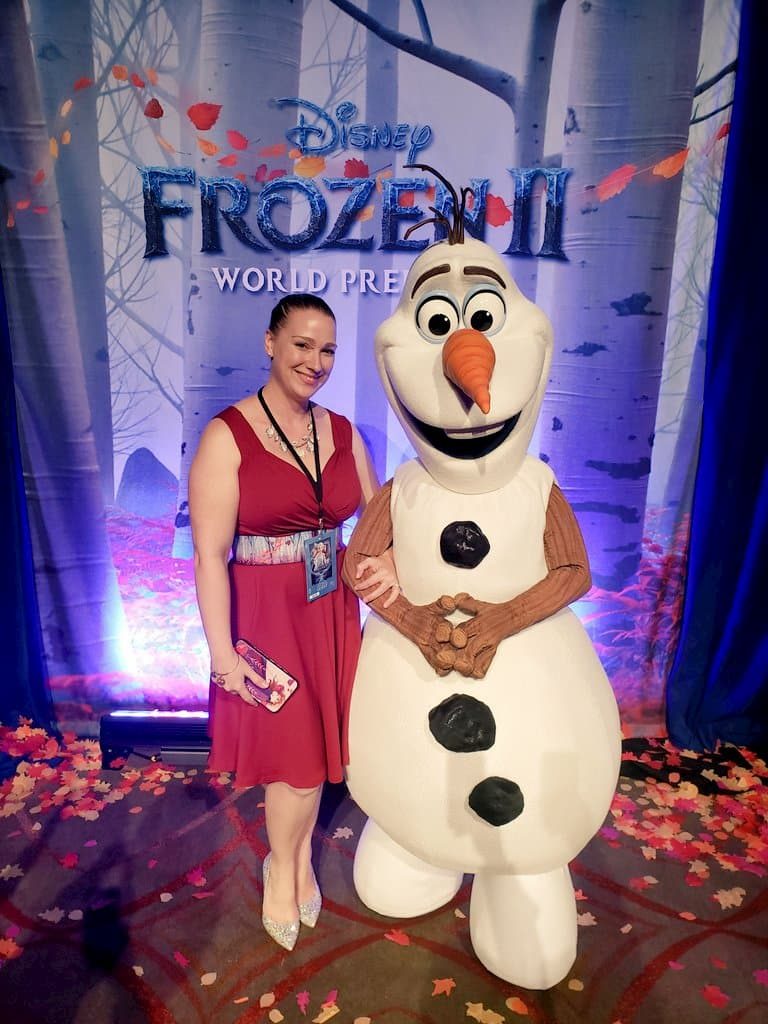 Food/Drink
The main food was done by Wolfgang Puck catering, McDonald's chicken nuggets were available, and there was an open bar. The food consisted of many kid's favorites such as vegetables, mac & cheese and hotdogs. Which was genius since there were a lot of children in attendance for the after-party. There aren't many places to sit unless you are a celebrity or part of their party so you eat real quick and then you go mingle and participate in the activities.
Food by Wolfgang Puck Catering (Courtesy of R. Barry Pretty in Baby Food)

Food by Wolfgang Puck Catering (Courtesy of R. Barry Pretty in Baby Food)
Celebrities
Of course, the cast and crew of Frozen 2 were also in attendance at the after-party. Many attended the premiere and after-party with their families. I had the honor of being able to meet Josh Gad, Sterling K. Brown, and Jason Ritter. All three gentlemen are so nice!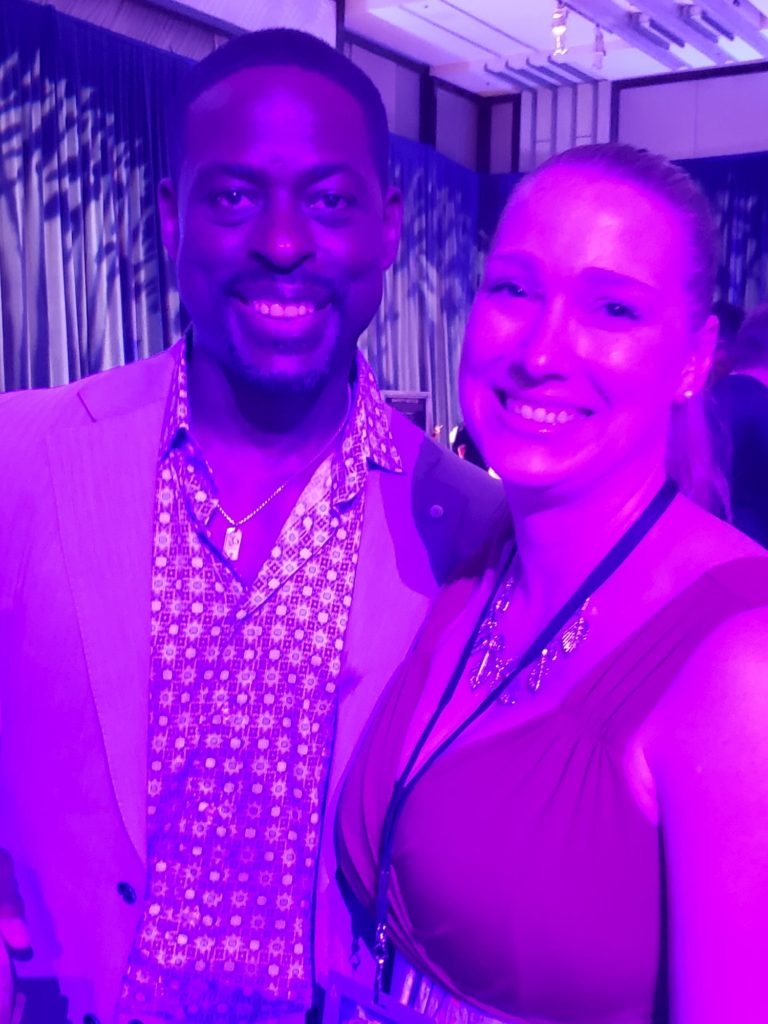 Activities
One of my favorite things about the Frozen 2 after-party was the activities. They had different activity stations sponsored by different companies. Build-A-Bear sponsored a Charades booth where you could win prizes. Lego had a build your own snowman booth. Colorpop sponsored a Royal Treatment booth where you could get some Frozen 2 lip gloss. And much more! It was an amazing experience and I am so honored to have had the chance to go!
When R. Barry isn't contributing to Geek For E you can find her writing over on her own blog Pretty in Baby Food where she covers lifestyle, entertainment, and travel.