The coolest and hottest action-comedy adventure of the holiday season is coming to theaters this Christmas (FRI 12.22.17) and we want you to catch the Baltimore screening of the film (MON 12.18.17) and grab some swag in the process.  One lucky reader will win a set of 'Jumanji: Welcome To The Jungle' t-shirts and 10 others will win cool interactive posters with games.  You'd think catching the screening would be enough, but leave it to GeekForE to bring Santa early with some goodies.  Want to know how to score them?  Check out the details below the banner & promo!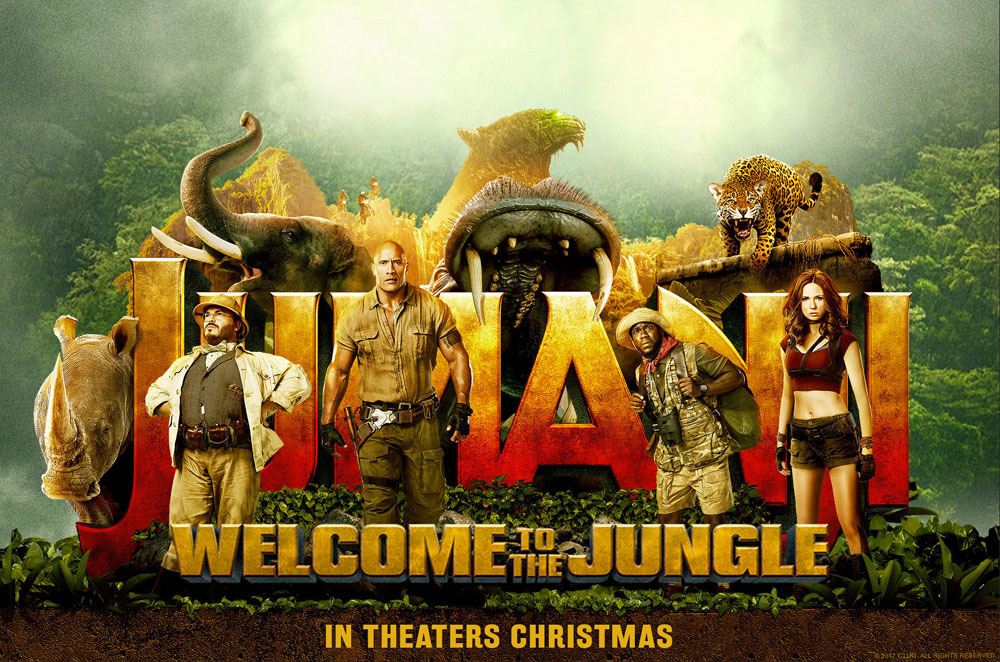 In the brand new adventure Jumanji: Welcome to the Jungle, the tables are turned as four teenagers in detention are sucked into the world of Jumanji. When they discover an old video game console with a game they've never heard of, they are immediately thrust into the game's jungle setting, into the bodies of their avatars, played by Dwayne Johnson, Jack Black, Kevin Hart, and Karen Gillan. What they discover is that you don't just play Jumanji – Jumanji plays you. They'll have to go on the most dangerous adventure of their lives, or they'll be stuck in the game forever…
CONTEST: Enter your Facebook handle in the comments section and we'll pick our winners in a random lottery.  The first entry pulled will win the T-shirts, and the next 10 will win a poster/game board.  Add the hashtag #jumanjimovie to each entry and post as often as you want (but win only once!).  Get moving geeky faithful, and we'll see you at the movies!