This is the end.  No, I'm not channeling Jim Morrison.  Nor am I suddenly worried about End Times.  In fact, I'm kinda psyched about it.  Why?  Because This Is The End is coming!  C'mon; you've seen the trailer, and it looks hilarious.  Who doesn't love when actors make fun of themselves?  Add an apocalyptic theme and it's Denise catnip.  And I'm betting it's catnip to you too, because I've got free passes to the advance screening.  Yeah baby, the end of the world is free.
From IMDb:
While attending a party at James Franco's house, Seth Rogen, Jay Baruchel and many other celebrities are faced with the apocalypse.
Hello; EMMA WATSON is facing the apocalypse!  With an axe!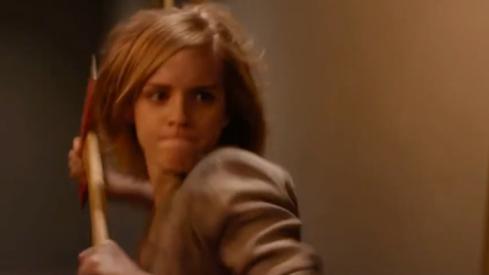 And if you're not dying to see how Craig Robinson deals with the end of the world, I don't wanna know you.  So read on for how to score yourself some passes…before it's too late.