Back for another week, the event that all have been asking for, I bring you the Box Office Breakdown!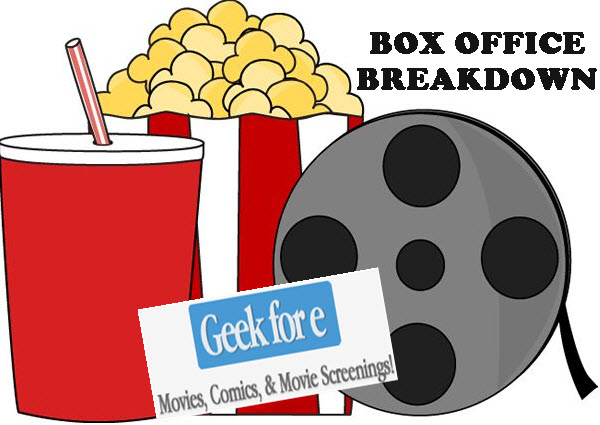 Teenage Mutant Ninja Turtles: Out of the Shadows (new) – The Turtles are back….along with April and Casey Jones! Not a bad performance in the box office to take the number one spot this week.
X-Men: Apocalypse – The X-Men are back….along with Magneto and Apocalypse (now with less Ivan Ooze). Second week out and had a giant drop in sales by 66% from last week.
Me Before You (new) – So…um…..anyone know what this one is about and why it's even here? Out for a week and made the third spot, it will drop fast over the next week.
Alice Through the Looking Glass – Alice may want to stop visiting Wonderland as this movie is dropping faster then a brick off of a building. Time for Disney to put a fork in this franchise because it is DONE!
The Angry Birds Movie – Hey, its still hanging in there so three weeks out and still top five is a good sign. The box office drop….not so much.
News and notes:
Andy Sandberg and the Lonely Island Boys have a movie out there called Popstar: Never Stop Never Stopping and it premiered in the eighth spot. Maybe these spoof movies are only good on HBO or in short-spots on SNL because the full length movie business isn't working out.
Zootopia will be out on on Blu-Ray and Digital Media soon so says the commercial I saw this morning. Still making money 14 weeks since release date.