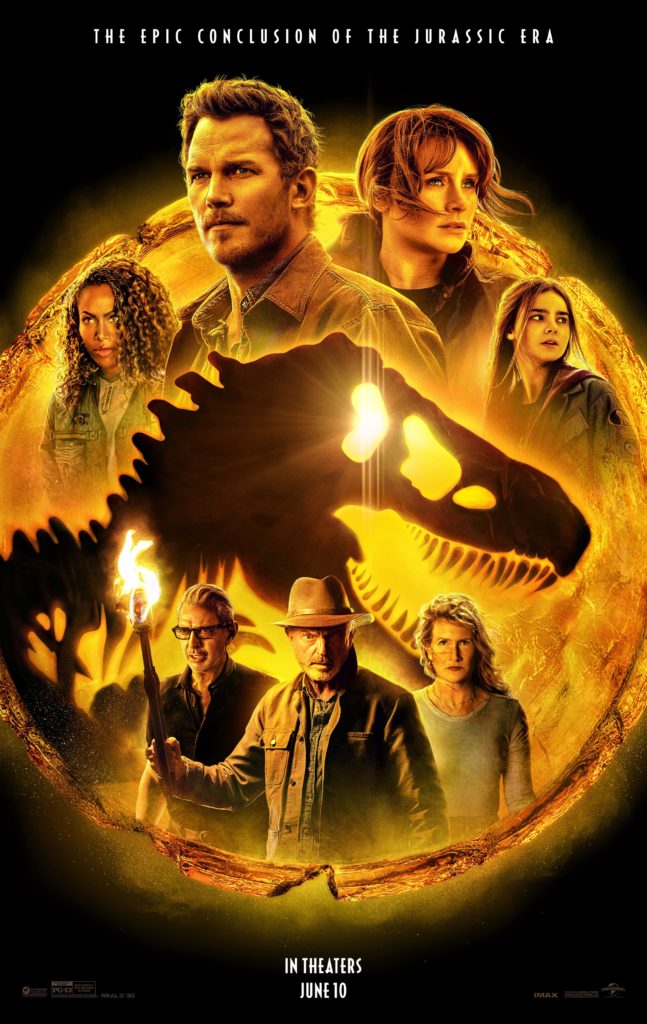 About halfway through Jurassic World Domination, I concluded that if you put dinosaurs in a movie, people will go see it. That does not mean the movie is good. Such is the case for this 3rd installment. The actors seemed like they were having a good time together and although the script was weak, the actors, due to their talents made the ride a fun one. There felt like there was no depth to the script. The premise followed in the same line as other Jurassic movies.
What I really enjoyed seeing was both sets of stars interact with each other. I am more of a fan of the original cast, but seeing Chris Pratt and Sam Neil say "Do Not Move" in unison, was cool. Their charisma is on full display. DeWanda Wise, a newcomer to this cast was arguably the best part of the movie. She is funny, tough and oozes confidence on the screen. One good thing is that you really do not have to see any of the other movies to watch this one. There are some callbacks for sure, but nothing that will affect this viewing.
The movie takes us on an adventure to such places as Malta and Italy. The parts filmed on location in Malta, which was fun, had a great motorcycle chase. There was whole facility in which the third act takes place. Beautiful scenery and cinematography.
The villain in the movie, Lewis Dobson, played by Campbell Scott, came across as a whiny, entitled, brat. He did nothing for me. On his staff was another newcomer to the cast, Mamoudou Athie, who plays Ramsey, was terrific. He is an actor on the rise.
In summation, the movie had moments to scare you, make you laugh, get you excited and feel some emotion, but the movie also seems disconnected. It is not as bad as Jurassic World Fallen Kingdom, but not as good as either the first Jurassic World or the original, Jurassic Park. I think we could all use a break I for one, am "Dinosaured out".
 Let's hope this is the last one for a while. (Marc Moses – GeekForE)