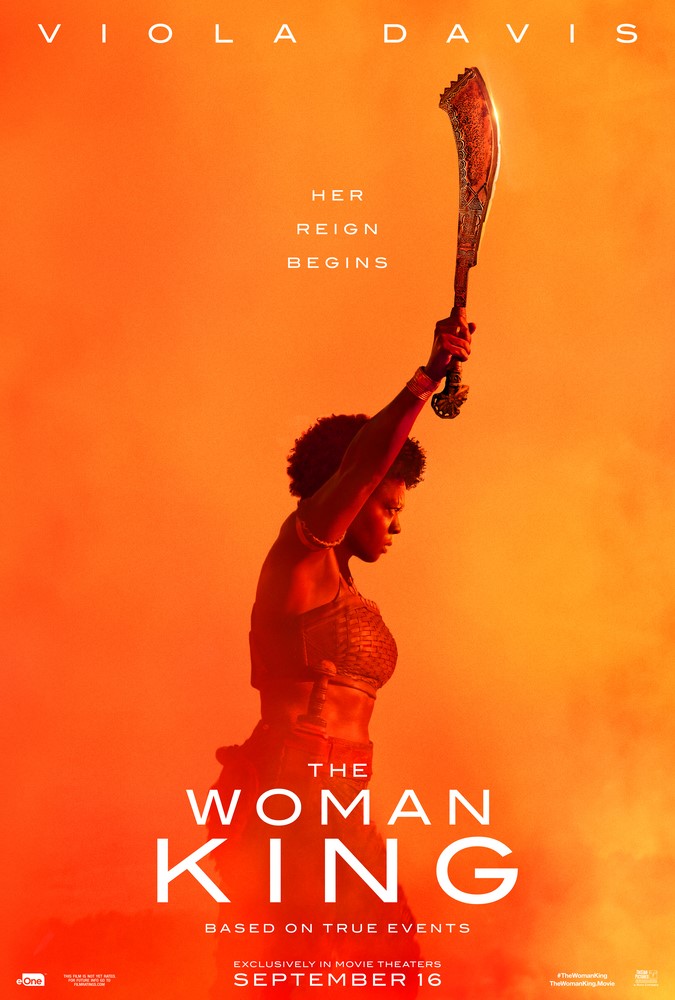 The Woman King is a special movie. I went into the screening only having seen the poster. But based upon who was in the cast, specifically Viola Davis' intensity, I knew I was in for a ride. And what a ride it was. The movie pulls you in immediately, showing off the toughness, skill and community respect of The Agojie, the all-female warrior King's Guard who protected the West African kingdom of Dahomey in the 19th century. From the set design to the action sequences, The Woman King feels authentic. You feel like you are there fighting beside them as they take on whoever is in front of them. The costume design was tremendous. The robes of King Ghezo, played by the wonderful John Boyega, were colorful and beautiful. For a 120-minute movie, it never feels bogged down, even as it fleshes out the different characters who we come to love and deeply care about throughout the movie.
The performances were stellar all around. Lashana Lynch, the aforementioned John Boyega, and Sheila Atim do some of their best work in this film. As expected, Viola Davis gives her all. In my opinion, she is one of the finest actors working today. As the lead Agojie, General Nanisca, Davis leads with a ferocity yet also exudes the emotion of the burden she carries, and a much more vulnerable, softer side. Her name should pop up during awards season along with all the actors mentioned above.
I do want to give a special shout out to Thuso Mbedu as Nawi. This was my first time seeing her on screen. She is going to be a powerhouse. This performance was so genuine and passionate. Her emotions, whether saving a friend or standing up for herself, are not overdone. There are times when she is all I can see, even when Viola Davis is on screen. Directed and co-written magnificently by Gina Prince-Bythewood, the Woman King felt personal like it was written from deep within her soul. I really enjoyed this film.
Reviewer: Marc Moses, Geek For E!