How much power does the human body generate?  Enough to run a massive city-size engine?  Probably not.  And good thing it doesn't have to in this jaw-dropping sci-fi apocalyptic thriller.  From famed action and fantasy helmer Peter Jackson (King Kong), comes an imaginative future-world based on the real-life novella series.  Set in a future world where a cataclysmic event has limited the planets populations, a densely packed but massively mobile city known as London roams the Earth assimilating all it contacts – a young female fighter named Hester emerges and teamed with her newfound friends Tom & Anna, wage a war for the people.
Yeah baby! We need a strong sci-fi tale to usher us through the holiday season, and we want you at the Baltimore area screening with us.  How you say?  Check the details below the film highlights, and get posting!  #staygeeky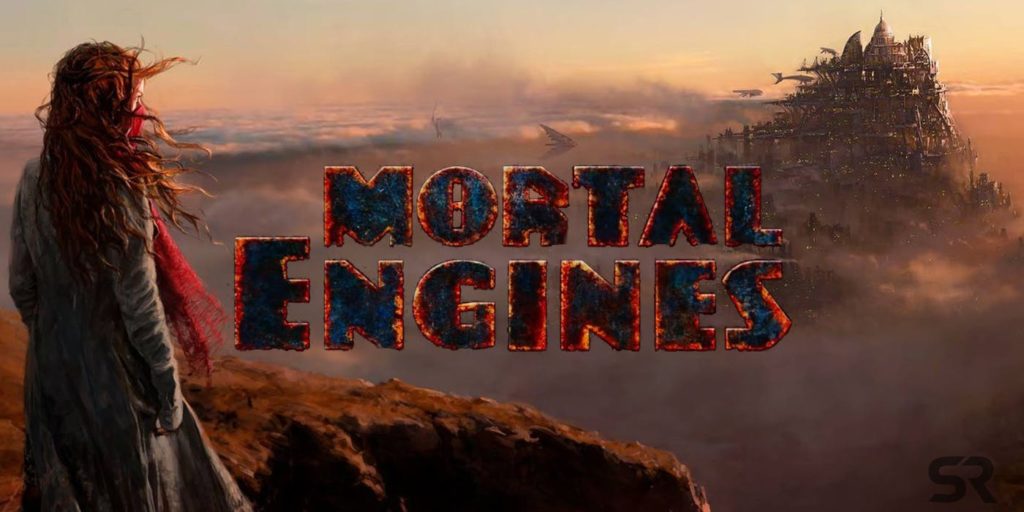 Mortal Engines is the startling, new epic adventure directed by Oscar®-winning visual-effects artist Christian Rivers (King Kong).  Joining Rivers are The Hobbit and The Lord of the Rings trilogies three-time Academy Award®-winning filmmakers Peter Jackson, Fran Walsh and Philippa Boyens, who have penned the screenplay.  Visual effects are created by a Weta Digital team led by Ken McGaugh, Kevin Smith, Luke Millar and Dennis Yoo.  The Universal and MRC adaptation is from the award-winning book series by Philip Reeve, published in 2001 by Scholastic.
On board as producers are Zane Weiner (The Hobbit trilogy), Amanda Walker (The Hobbit trilogy) and Deborah Forte (Goosebumps), as well as Walsh and Jackson.  Ken Kamins (The Hobbit trilogy) joins Boyens as executive producer.   www.mortalengines.com
GEEK FOR E CONTEST
It's post and win time geeky faithful.  Find the Facebook post that brought you here and start posting.  Post often, LIKE'd many times but win only once!  If we LIKE your post on Facebook, your name as it appears on Facebook will be on the GeekForE RSVP list at the theater door.  You are allowed one guest who must enter with you.  Please ARRIVE EARLY!  As always, your RSVP does not guarantee your seats, when the theater is full – it is full!
We want to see your most imaginative meme's, images, videos, of different engines.  That's right, a tiny little in-line 4, a roaring 400HP V-8, how about the engine that runs a plane?  Show us your geeky, get thinking and get posting.  Contest ends SUN 12.09.18 @ 9PM EDT.