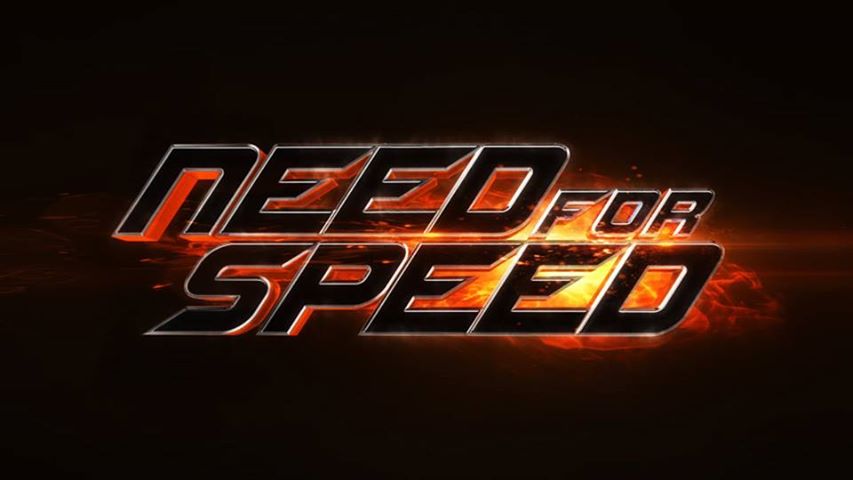 To say that I had high expectations going into Need For Speed would be an outright lie. I had very low expectations, and rightfully so, as the trailers and posters did little to nothing for the film. With the exception of Aaron Paul (Breaking Bad) as the lead, it had zero star power. So, was my assumption true? Yes, the movie is no good. Now onto what is at fault for this travesty.
Could it be me? Could be. With the exception of The Fast and Furious films, I have no need for pointless car racing films. So, part of me thinks if I was a gear head, I may find enjoyment in this film. The cars look amazing and the scenery is beautiful. With most of the film taking place on a cross country run from New York to California, the landscape shown is brilliantly filmed, showing some of the best of what America has to offer in the way of eye candy. It had me wanting to schedule a vacation and set off on the open road, stopping at all the locations from the film.
Could it be the acting? No…for the most part, the acting is good. Aaron Paul (Breaking Bad) plays the rough-around-the-edges Toby Marshall. He is a perfect fit for his character and seems to be trying to shed his Jessie Pinkman (Breaking Bad) persona in favor of a more lone hero persona. It works, and I believe there is a future in leading roles for him. Along with Toby (Aaron Paul), you have his childhood friends and fellow gear heads, Benny, Joe, and Finn played by Scott Mescudi (AKA Kid Cudi), Ramon Rodriguez (Transformers: Revenge Of The Fallen), and Rami Malek (Night At The Museum). Collectively, their only purpose in the film is to make sure Toby gets to California for the DeLeon, an invite-only high stakes race for the pinks (pink slips) of million dollar cars, which is run by the mysterious Monarch played by Michael Keaton (Batman). Why is Toby running in the DeLeon, you ask? Well, his surrogate brother, Little Pete played by Harrison Gilbertson, was killed in a street race by former small town buddy turned popular street and stockcar racer, Dino Brewster (Dominick Cooper of Captain America: The First Avenger). The blame for his death was placed on Toby, causing him to serve two years in the pokey. Upon release, he has only one thought on his mind and that is revenge.
Could it be the script? YES! This racing story makes The Fast And Furious look like Citizen Kane (1941), from the very non-threatening, hipster-looking antagonist Dino to a poorly set up love triangle between Toby and his childhood love Anita, played by Dakota Johnson ( 21 Jump Street), and Julia played by Imogen Poots (That Awkward Moment). This triangle is set up so poorly you almost want Toby to walk off into the sunset at the end of film alone. These poor actresses make the best out of what they are given but I believe the film would actually benefit by removing them entirley from the film. The film's real low point is in the third act where we are supposed to receive our payoff for sitting through the long arduous journey that Toby has taken. Without giving anything away, all I can say is you may leave this film wondering, why? Why would Toby do that? What did he get out of this journey? Is he stupid? Disclaimer: I am no street racer and may not know the real underground rules to street racing. This could be how real street racers settle differences…
All in all, I would stay away from this film if I were you, unless racing cars is the one and only thing you want in a film. It's hard for me to root against Aaron Paul, as his journey through the Breaking Bad series was legendary. For that reason alone, I give him a pass on this one. As for the studio and the writers, they need to take a long hard look at themselves and figure out what they see in filmmaking because a few good looking leads and fast cars will not always put asses in the seats. The reason why the Fast And Furious films are so successful is that they are a perfect mix of star power, cars, and writing. They make you want to be part of the fast gang, part of their gear head family…they draw you in and deliver big pay backs in the end. Meanwhile, this film will make you second guess watching anything that involves the words need or speed.
Rating 1/5