Don't call it a comeback geeky faithful, we've been here through all this crazy COVID stuff but we're not letting it get us down. If you can't go in a theater, how about going to one outside? Sounds crazy for Millenials, but Gen X & Y know all about drive in-movies and now with coronavirus at our door, drive-ins are making a comeback. Luckily we have one here in the Maryland area (also another a bit up north and further south in VA, but that's a story for another day). The good news is, the movie studios are embracing the drive-in format to promote new and old films. Now, let's not get carried away when we start thinking about what the film selections will be in the drive-in format. It's extremely unlikely that say, Warner Bros will make a special 70MM to drive-in movie format copy of their incredible new sci-fi thriller 'Tenet' which was due to come out like five months ago. But it is very likely they'll dust off some of their older, quality and entertaining releases to the drive-in format. And that brings us to our special ticket giveaway for this week courtesy of Amazon Studios & actor/producer Michael B Jordan (Creed, Fantastic Four). Check the details below the banners and we hope to see you (and all the humans you can comfortably, and social distance style, fit into your car) at the movies!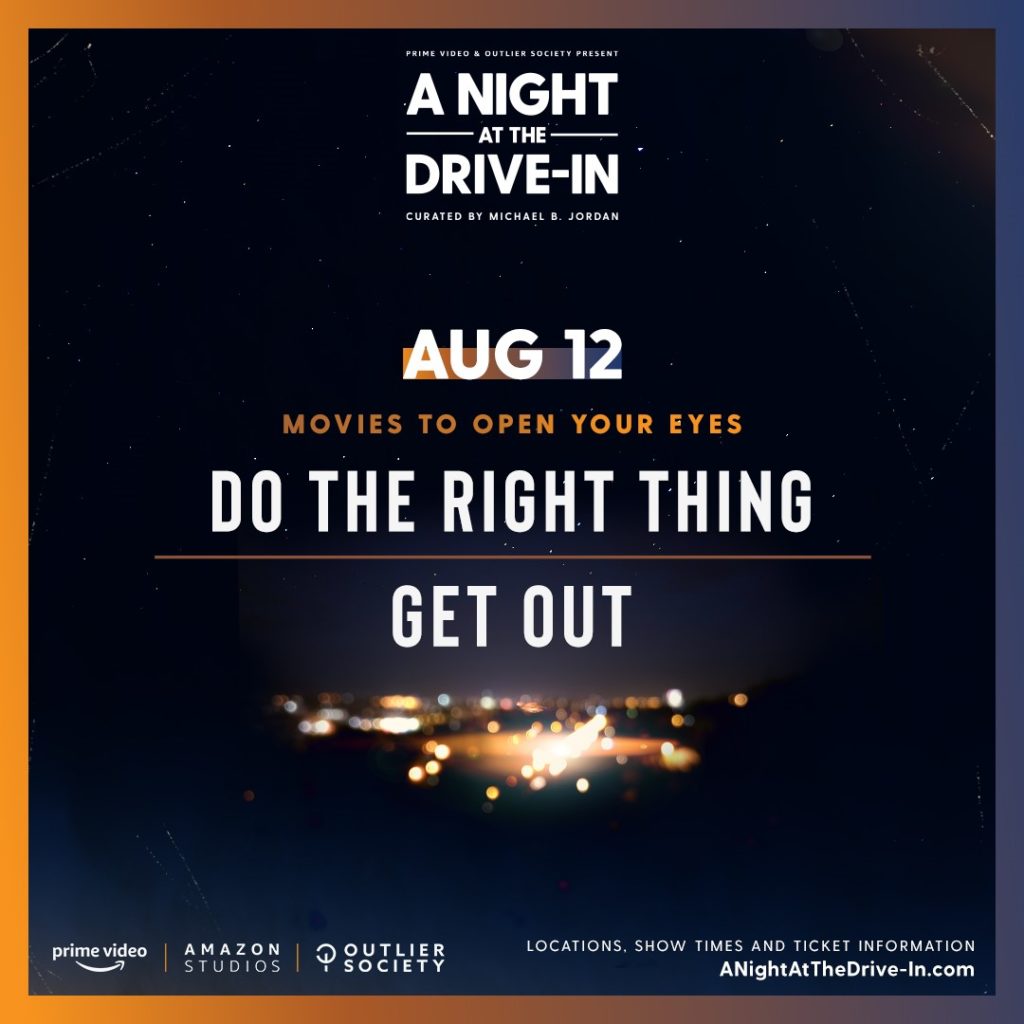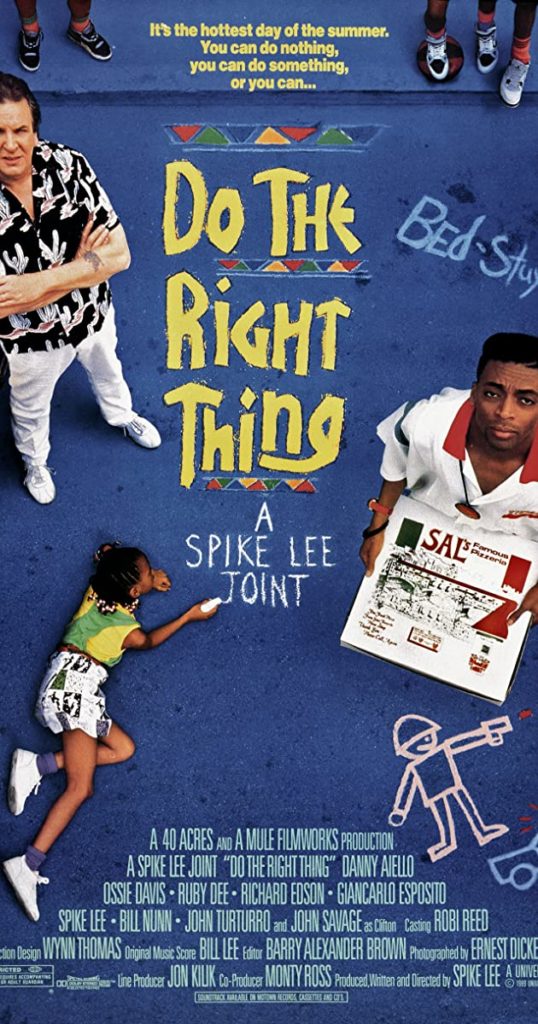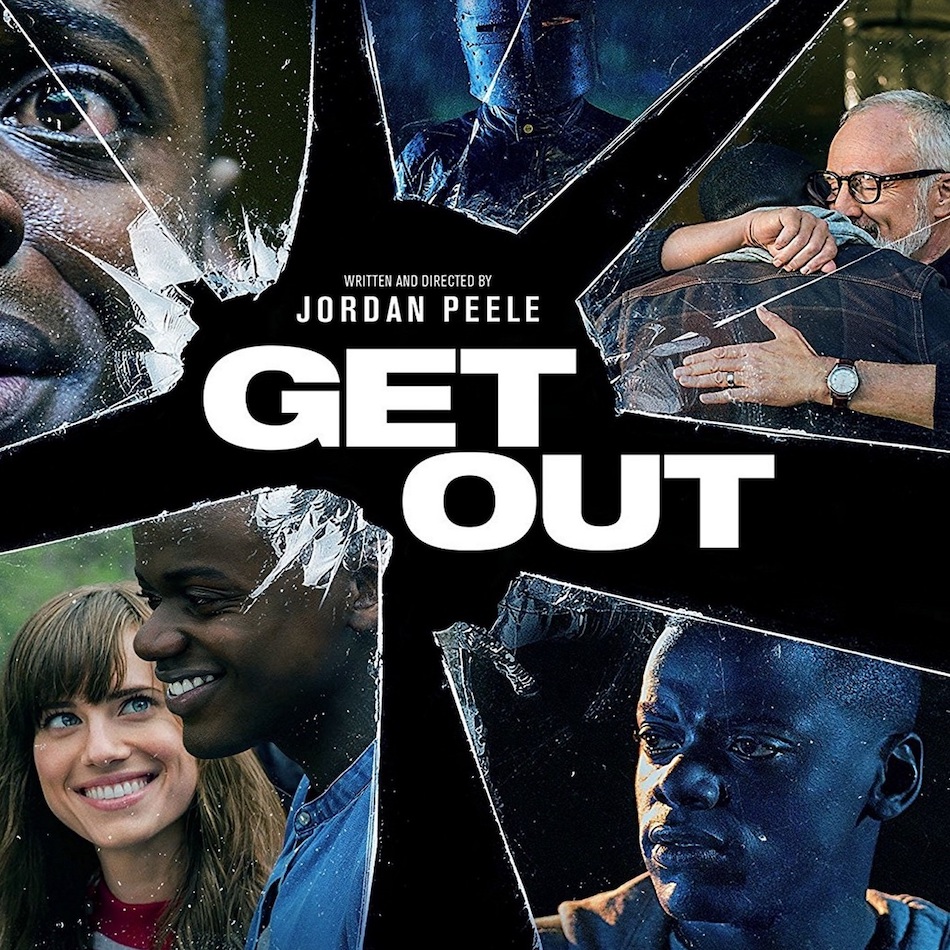 Amazon Studios and Michael B. Jordan's Outlier Society present to you 'A Night At The Drive-In.' A nation-wide screening of selected films celebrating multi-cultural voices. This week, nation-wide is your opportunity to catch Spike Lee's 1989 comedy-drama-thriller, 'Do The Right Thing.' The film centers on one of the hottest days in 1980's Brooklyn and the simmering racial tensions that come to the surface as the heat heightens; culminating into a powerful and thought-provoking narrative about race, class, gender and even ageism in America. One of Lee's best works and it cemented him as a versatile, opinionated and worldly Director. Directly following that film, will be Jordan Peele's 2018 thriller 'Get Out.' Set against the backdrop of current day America, the film takes you on a journey deep into the bowels of race, trust, prejudice, belief, love, and betrayal (of yeah, there's some comic relief too). The world knew writer and Director Jordan Peele had talent from his previous work in comedic stage and TV acting, but winning the Oscar for Best Original Screenplay for this film cemented his moxie and slow draw film style into the cinematic landscape.
We're super stoked that Michael B and Amazon are doing this and when asked why he was embarking on such a bold summer move, he said "with this drive-in summer series, I hope that friends and families are able to not only enjoy, but to learn and grow. Now more than ever, amplifying Black and Brown stories means engaging culture to speak to hearts and minds about the world we live in. As we use this opportunity to reimagine community and proximity, I am excited that these films will be shared and celebrated all across the country."
As part of the concessions for the screenings, all attendees will receive refreshments provided by Black and Brown owned businesses, which are Path Water, Pipcorn Popcorn and Partake Cookies.
SCREENING INFO:
Box offices opens @ 7PM and closes at 10PM – you are free to arrive and claim your ticket anywhere in between. The first film begins @ 8:30PM (hey…the sun has to go down right?). COVID policies are in effect – you must wear a facemask for entry and there is a $15 charge to bring in outside food.
TICKETS: Check our Facebook page, that's where the ticket code will be posted in the 9PM hour (FRI 08.07.20)
Some helpful tips for attending films @ Bengies:
The theater and box office open at 7PM, and best seating goes to those who get there early, but NOTE! 4×4's and SUV's only get one row of dead center parking (at the back of the lot), otherwise you are located to the 45 degree left or right of the screen
You are not allowed to run your car during the film. If you try and cheat by turning the key over without engaging the engine (cause you need some AC bad), make sure your car battery is strong. If not, no worries, Bengies is prepared with mobile car jumpers (no charge), however, once they start your car – you will have to leave the facility
You cannot sit any higher than your vehicle. What does that mean? If you drive in with a Ford F150 with a nice towbed and decide you'll place your lawn chairs in the bed to get as high a seat as possible…you'll be asked to take them down. In fact, Bengies has staff wandering around with stretches of rope to help you bring your rear hatch doors down to no higher than your vehicle's height.
Don't test them on the personal food. If you plan to bring your own food, pay the $15 fee at the gate. There are roaming Bengie staff looking for you, and they know what their food items look like! You've been warned.