First I need to offer a very long overdue sorry for the delay in this weekly article. Real life (the one outside of the Geek for E flag) just took over and as you saw you didn't see this article each week.
But I'm back and I'm ready to pick up where I left off…..the weekly Box Office Breakdown.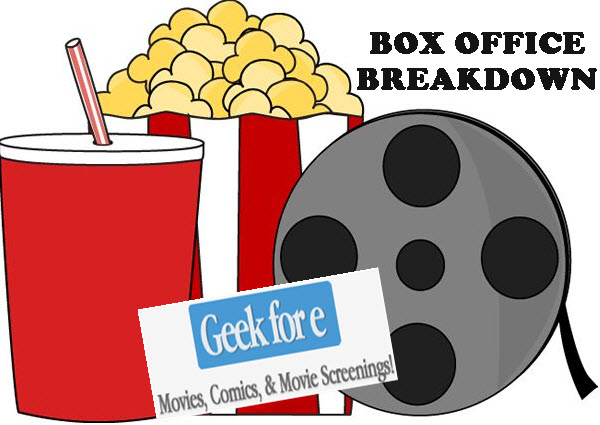 Jason Bourne

(new)

– Matt Damon is "Bourne" Again! And it seems that he was missed (as some didn't care for Jeremy Renner's Bourne Legacy").
Star Trek Beyond – two weeks out on the Enterprise's next adventure and dropped to the number two spot.
Bad Moms 

(new) 

– another comedy where we take the normal and shake it up into a "let's all be bad-asses" movie. Looks funny but the box office doesn't seem to be laughing.
The Secret Life of Pets – a family animated moviekeeping strong in the top five.
Ice Age: Collision Course – another family animated movie keeping strong in the top five
News and Notes:
Ghostbusters (2016) is still getting mixed reviews and still slipping in the box office. I wonder if this may grow when the digital download and Blu-ray are released later this year.
Finding Dorry is still in the top 10 finishing in at number 9.
It will be interesting to see how this weekend the Suicide Squad does after the mixed reviews that Batman v Superman got back in May.