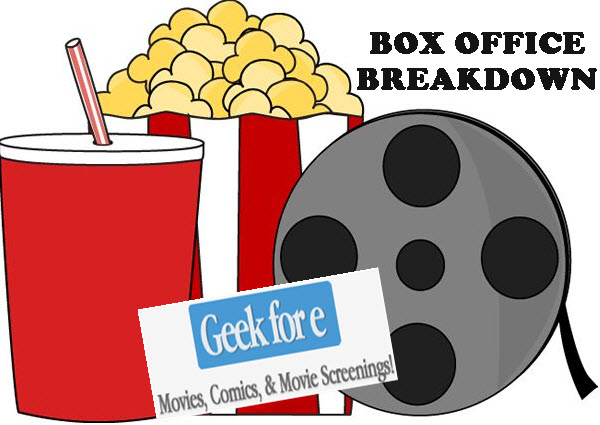 Dwayne "The Rock" Johnson with Kevin Hart vs an animated blue fish voiced by Ellen Degeneres. A heavy weight battle of Strength, Wit, and Comedy. One made over $136 MILLION dollars and the other….not so much.  The winner and by a lot of money…Finding Dory took the top spot with the Johnson/Hart comedy coming in second by $100 million dollars. Lots of other recent flicks dropped in the charts.
Finding Dory (new): Disney's long awaited sequel to Finding Nemo launched to a $126,183,170 MILLION dollar opening weekend. I think Disney may have made some money on this one. Read our review!
Central Intelligence (new): Dwayne "The Rock" Johnson and Kevin Hart couldn't compete against an animated fish. Look for word of mouth to propel this movie forward in sales and to keep it in the top five for the next few weeks. Read our review!
The Conjuring 2 (last week was the 1st spot): I'm betting WB is soooo glad they released this last week.
Now you See Me 2 (last week in the 3rd spot): Three weeks out and still holding it's own.
Warcraft (last week in the 2nd spot): Dropped 73% in ticket sales but is doing amazing over seas. Look for the sequel in three years.
News and Notes:
Welcome to the first day of Summer and the outlook ahead for Summer Movie Fun is shining bright.
Independence Day: Resurgence drops on Friday June 24th
The Secret Life of Pets drops on Friday July 8th
Ghostbusters (2016) flies at you on Friday July 15th
Star Trek Beyond continues the five year voyage on Friday July 22nd
July ends with Jason Bourne making his return on Friday July 29th
Stay tuned in July for the August outlook.